As per IMF, Asian economies would be larger than the rest of the world by 2020, and beyond China and India, countries like Bangladesh, Indonesia, and Vietnam are setting the pace. However, the governance of the global trading system is still OECD-centric. This conference would explore the challenges arising out of this as well as newer issues of data flows, platform companies, and standards in order to promote accelerated and sustainable global growth with more open and equitable international trading system.
The conference will see a scintillating line-up of 40+ distinguished speakers from Asian, European, and American countries and would be attended by Ministers, WTO contingent, representatives of various regional trading arrangements, industry, government, and policy leaders in addition to the leading promoters, CEOs/ CEOs/ CTOs who will join the conversation and will be having a stirring debate on issues that affect everyone.
Asia Economic Dialogue is a unique dialogue based in India where Asia gets together to talk trade, finance, and business opportunities. 
28th Feb - 1st Mar 2020
JW Marriott, SB Road, Pune.
Dr. Subrahmanyam JaishankarDr. Jaishankar is the External Affairs Minister of the Government of India.
Earlier Dr S Jaishankar was President – Global Corporate Affairs at Tata Sons Private Limited from May 2018. He was Foreign Secretary from 2015-18, Ambassador to United States from 2013-15, Ambassador to China from 2009-2013, High Commissioner to Singapore from 2007-2009 and Ambassador to the Czech Republic from 2000-2004. He has also served in other diplomatic assignments in Embassies in Moscow, Colombo, Budapest and Tokyo, as well in the Ministry of External Affairs and the President's Secretariat. Dr S. Jaishankar is a graduate of St. Stephen's College at the University of Delhi. He has an MA in Political Science and an M. Phil and Ph.D in International Relations from Jawaharlal Nehru University, Delhi. He is a recipient of the Padma Shri award in 2019.
Read Details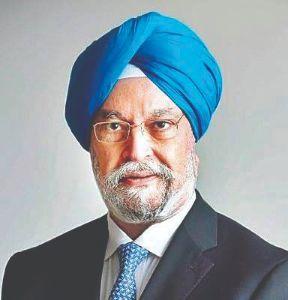 Mr. Hardeep Singh PuriHardeep S. Puri is Union Minister for Housing and Urban Affairs (IC); Civil Aviation (IC); and Minister of State for Commerce and Industry
He has had a distinguished four-decade career in diplomacy spanning the bilateral and multilateral arena, having held Ambassadorial posts in London, Brazil and  as India's Permanent Representative to the United Nations in both Geneva (2002-2005) and New York (2009-2013). He is one of the few Indians to preside over the United Nations Security Council and the only one to have chaired its Counter-terrorism Committee. He served as Chairman, RIS; as Vice President at the International Peace Institute; and as Secretary-General of the Independent Commission on Multilateralism in New York. He is the author of three books, Separating the Wheat from the Chaff: Decoding Dominant Narratives; Delusional Politics; and 'Perilous Interventions: The Security Council & The Politics of Chaos.
Read Details
Dr. Rajiv KumarDr. Rajiv Kumar took over as Vice Chairman, NITI Aayog, in the rank and status of a Cabinet Minister, on 1 September 2017. He also serves as the Chancellor of Gokhale Institute of Politics and Economics, Pune.
He has wide experience of having worked in government, academia, industry as well as in multilateral institutions.  He was a professor at Indian Institute of Foreign Trade, Delhi and worked with the Asian Development Bank, Manila for 10 years. 
His earlier stint in Government of India (1989-1994) was initially with the Ministry of Industry and subsequently in the Department of Economic Affairs, Ministry of Finance, as Economic Adviser (1991-1994).  He also served as an independent director on the Central Board of RBI and SBI.
Dr. Kumar has a Ph.D. in Economics from Lucknow University and a D. Phil. From Oxford University.
Read Details
Mr. Atul Vir
MD, Equator Advanced Appliances, Houston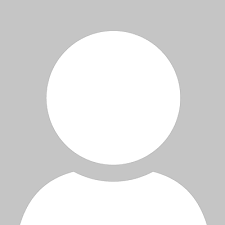 Mr. Tian Ya
Chinese Mission to WTO Office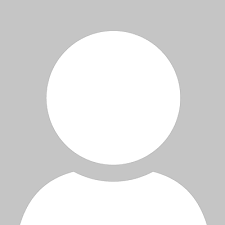 Mr. Shivam Tilotiya
Mr. Nilesh Gupta
16.30 – 17.00

Registrations

17.00 – 18.15

Inaugural i

18.15 – 18.45

Networking & Tea

19.00 – 20.00

Dinner Session

2000 onwards

Dinner
09.00 – 09.30

Registrations

09.30 – 11.00

Session -1 | WTO Reforms i

11.00 - 11.30

Tea Break

11.30 – 13.00

Session-2| Global Value Chain i

13.00 – 14.00

Lunch

14.00 – 15.30

Session-3| Greater Participation of Developing Countries (DCs) i

15.30 – 16.30

Session-4| Special Address

16.30 – 18.00

Session-5|Open Regionalism i

18.15 – 18.45

Networking & Tea

19.00 – 20.00

Dinner Session

20.00 onwards

Dinner
09.00 – 09.30

Registrations

09.30 – 10.30

Session-1| Financial Innovations from Asia & Africa i

10.30 – 11.30

Session-2| Pole-vaulting Technologies i

11.30 – 12.30

Session-3| Indian Unicorn Story

12.30 – 13.50

Valedictory Session

13.50 – 14.00

Vote of Thanks

14.00- Onwards

Lunch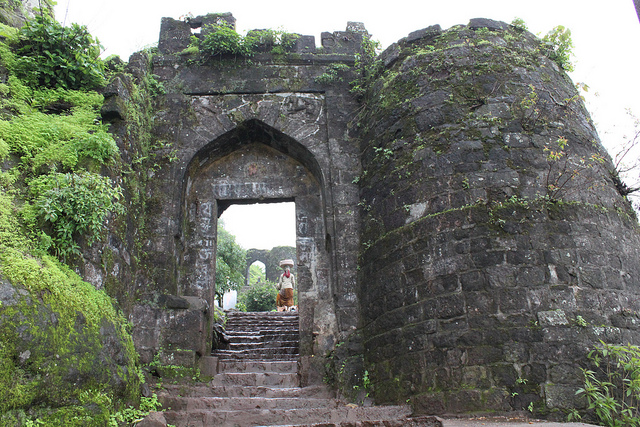 Pune is a city in the Maharashtra state of western India. Called "Queen of the Deccan," Pune is the cultural capital of the state of Maharashtra. The city gained importance in 17th century during Maratha dynasty when it served as the official capital. It was home to the Peshwas who were the prime ministers of Maratha Empire. After 1817 it was the seasonal capital of the British Bombay Presidency. Today Pune is headquarters of southern command of the Indian army, with the National Defence Academy located nearby.
Referred to as "Oxford and Cambridge of India" the city is also a major educational and cultural centre with more than 30 constituent and affiliated colleges housing thousands of national and international students. Pune is one of the leading IT services centre, with the biggest IT park of India located at Hinjewadi.
Pune is surrounded by the spectacular Sahayadri range which has many important forts of historical significance such as Raigad, Pratapgad and Torna.
The city is well linked to other parts of the country. The Pune Airport is approximately 15 km away from the city centre and is well connected with all the states of India and several international destinations.
Travel partner

Hospitality partner
Asia Economic Dialogue Charter of Participation
The Asia Economic Dialogue is an inclusive and diverse forum with participants from across a range of backgrounds. We place a high premium on ensuring open and safe environment throughout the conference for every attendee, regardless of nationality, ethnicity, religion, gender identity, sexual orientation or disability. We request all the stakeholders associated with Asia Economic Dialogue including speakers, delegates, organizers and hotel staff to follow the Charter of Participation and understand the repercussions of any violation.
Violations of the Charter of Participation
We expect all the stakeholders to respect our anti-harassment policy and abide by our expected conduct guidelines during the conference. This also includes conference related social media engagement and social events. You are expected to comply immediately if asked by conference organizers to cease prohibited behavior. In case of persistence of inappropriate behavior, the organizers may take action they deem appropriate and/ or report to appropriate authorities.
Reporting Inappropriate Conduct
Please notify the organizers immediately if you are subjected to harassment or any other inappropriate behavior. If you witness or have a grievance and prefer to remain anonymous, please fill out and submit a handwritten/typed complaint and submit it to a member of the organizing team. In case of emergency, please first contact Pune Police immediately by dialing 100 (Emergency Toll-Free number) and proceed to notify conference organizers of the emergency.
Attendance and Dress Code
We restrict access to the Asia Economic Dialogue to participants with valid invitation cards. All participants must attend the conference in formal attire (business formal / traditional clothing).
Conference Participation
Please be respectful, mindful and understanding to the fellow participants. We aim to make the environment open and inclusive. Profanities or slurs are strictly prohibited.
Drugs and Alcohol
We abide by and enforce all local, state, and central laws and regulations surrounding possession and/or use of illegal substances. In addition, please limit tobacco use to permitted areas and consume alcohol in moderation.
Anti-harassment Policy
We do not tolerate any form of harassment at the Asia Economic Dialogue. Our zero-tolerance policy prohibits all forms of harassment including, but not limited to: Offensive or derogatory comments related to gender, sexual orientation, nationality, ethnicity, religion, or disability; Offensive or derogatory comments towards other participants, opinions, or personal expressions; Sexual comments or unwanted physical contact; The display of inappropriate images or memorabilia; Violence, intimidation, threats; or stalking; Inappropriate or unwanted social contact with other participants; and Excessive or unwanted photography or videography of conference participants and organizers